M/B Fjellvåken II
---
M / B Fjellvåken II is running between Skinnarbu and Mogen during summer season.
The trip over Lake Møsvatn takes about 1 hour 30 minutes. During these 40 km the boat is passing mountain farms and beautiful terrain. The population along Møsvatn lives in a roadless community and they are isolated twice a year.
Light refreshments on board with tea, coffee, soft drinks, beer, snacks and homemade waffles.
Phone: +47 907 50 250
E-mail: [email protected]
Parking
Parking fee at the pier on Skinnarbu. From the Hardangervidda National Park Centre and Skinnarbu Nasjonalparkhotel there is a stone path leading down
to the pier.
Order online - save money
---
Pre-order your tickets at our online booking.
Tickets purchased onboard will have a booking fee of NOK 50,- per ticket. Please notice that online booking closes 30 minutes before departure.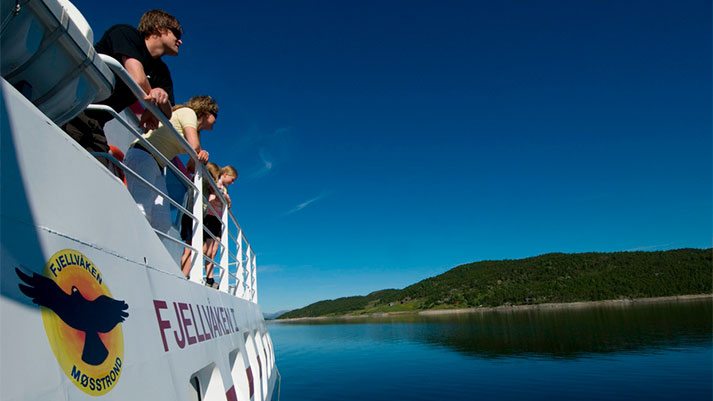 Experience the beauty of nature and the roadless community. A good meal based on traditional and local products at Mogen Turisthytte is included.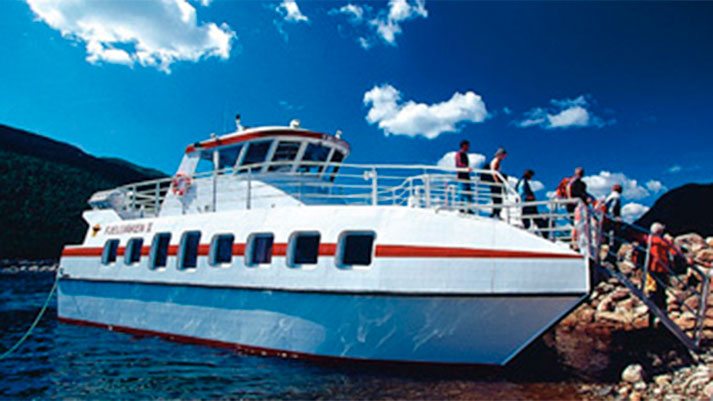 Lunch at Mogen can be ordered on sailing 09.30 am.
Prices:
NOK 235 for adults and NOK 200 for children (4–15 years)
Lunch for groups: contact Mogen directly on +47 971 51 530.

Charter Tours with M/B Fjellvåken II on lake Møsvatn
Now you can charter the boat Fjellvåken II with crew, and sail around Møsvatn at your own pace!
Someone to think about for companies, groups, teambuilding or other activities - maybe a gold wedding or birthday is to be marked.
OBS: The offer is limited, as the boat is abundant in scheduled traffic.
For more information, feel free to contact us at +47 907 50 250 or e-mail: [email protected]
M/B Fjellvåken II
---
Experience idyllic Møsvatn with Fjellvåken II
At the foot of the Hardangervidda.
High mountain cruise into Mogen