See and let yourself be fascinated by the sculpture Vidsyn up close
4 km round trip. Difficulty: Medium
Alle foto: Guro Lien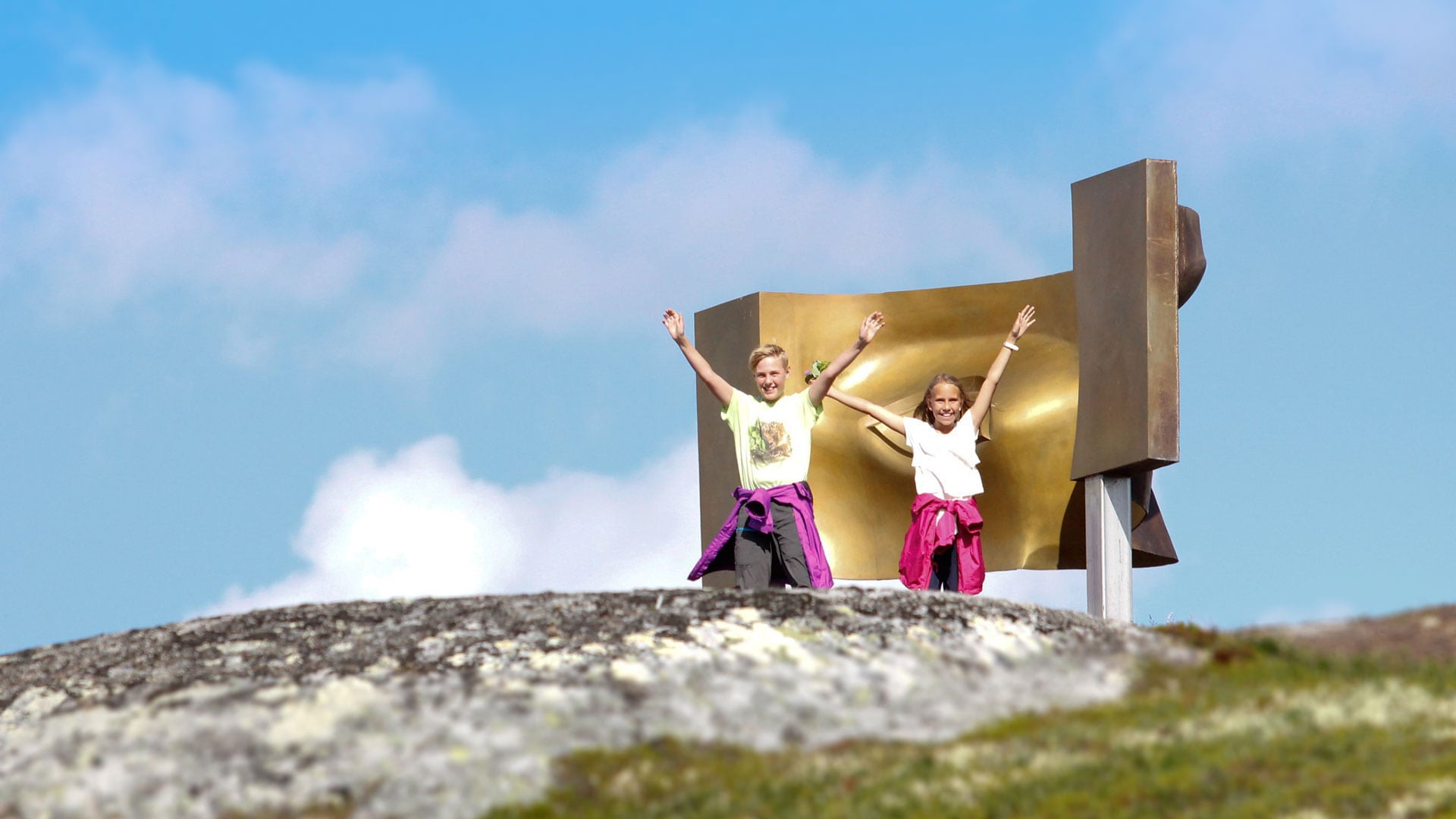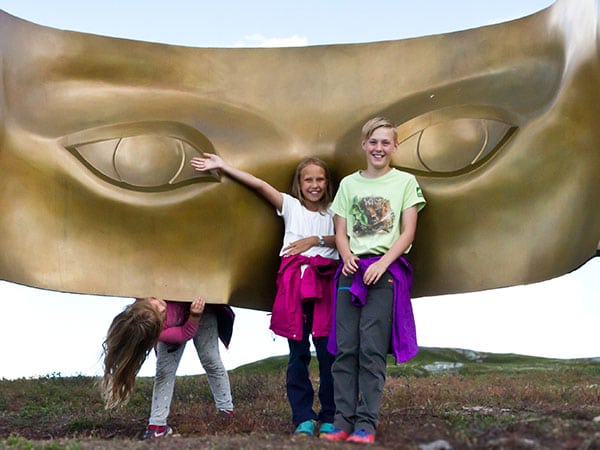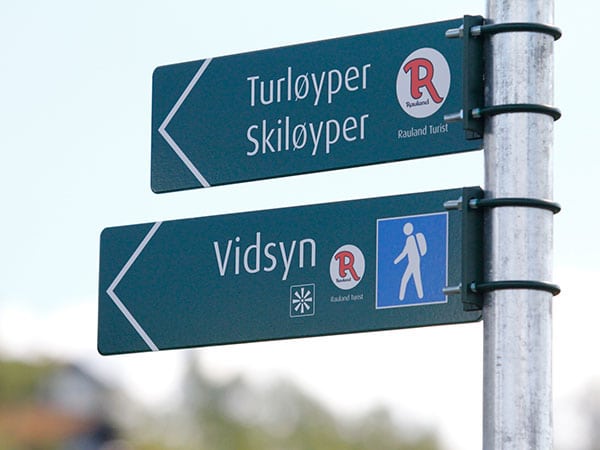 This is a sculpture walk that offers both view and insight! At the top of the Vierlinuten, the sculpture thrones Vidsyn. The sculpture, which is made by the artist Hilde Mæhlum, is supposed to be for joy and amazement for resident and traveling people. Last ned miniguide (PDF).
The polished front of the sculpture is easily reversed! The nose goes in! From our first year, the brain has learned that the nose of people goes beyond and that the eyes are inward. But if you walk away one stubble, relax and squint with your eyes, then the brain takes over and straighten the range. The nose comes out and your brain has made the sensible version of the sculpture – inside your mind! And maybe even stranger: if you walk slowly past and look at the sculpture all the time, then it will follow you with its eyes. If you stand out for the sculpture he looks eastward, you stand west for him he looks west! He is so called "Vidsyn" rightly.
Tour description
The tour starts at Vierli Kaféteria at the underpass under the county road. Follow the marked trail to the top of the Vierlinuten (1100 m.h.). Here you find the sculpture Vidsyn. Follow the path over the ridge towards Oksatjønn. The trail is partly built up with gravel and goes into dry path. There are some bog areas under way with bells. The trail is well marked and can be extended by walking the roundabout Silkeldalen (4 km).