Rauland – The mountain Destination of Telemark summer and fall
In Rauland you can hike, fish, cycle and ride a horse. You can visit the mountain peaks or take a canoe trip. You can go and dine at one of the hotels, or in comfortable cabins with great mountain scenery right outside the door. There are many attractions within driving distance from Rauland. Mountain Cruise at Møsvatn, experiences in Rjukan with Krossobanen, Vemork, Rjukanbadet or Gaustatoppen, amongst others.
Get ready for an exciting and inspiring trip – whether you travel alone, with good friends or all the family.
Experience Rauland – idyllic mountain hill at the edge of Hardangervidda.
At Rauland you can go hiking, fishing, cycling and riding.
Or what about a mountain cruise to Mogen?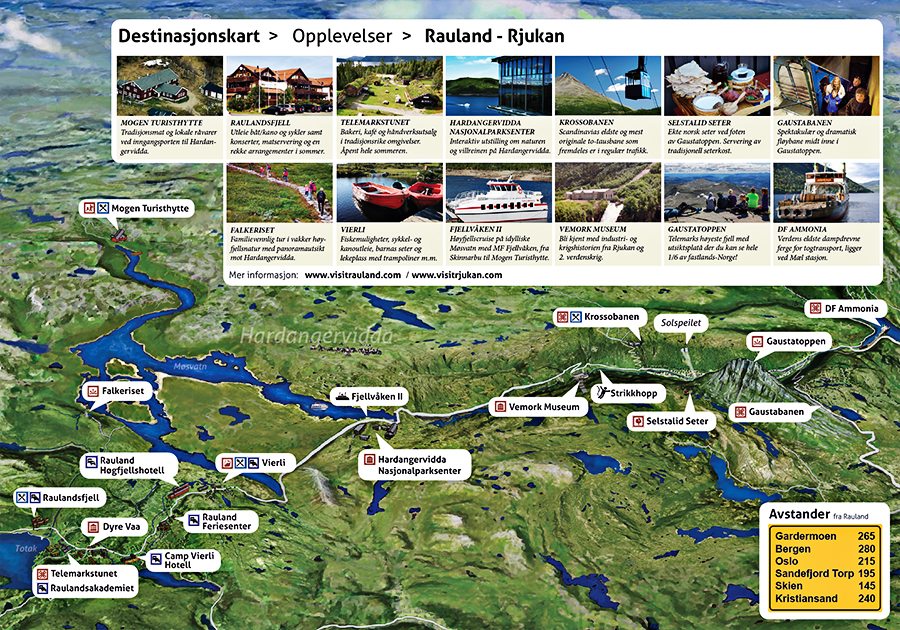 Summer map – Rauland
Family destination with enough for everyone!
Take a virtual tour of the landscape: