Rauland – Telemarks mountain destination both summer and autumn time.
In Rauland you can hike, fish, ride a bike and ride a horse. You can visit the summits or take a canoe trip. You can stay and eat well at one of the hotels, or in comfortable cabins with great mountain scenery right outside the door. There offers are many, and the road is also short to the other attractions in mountain Telemark. High mountain cruise on Møsvatn, experiences in Rjukan with Krossobanen, Vemork, Rjukanbadet or Gaustatoppen.
Everything is suitable for an adventurous and inspiring trip – even if you are traveling alone, with good friends or with the whole family.
Experience Rauland – mountain idyll at the edge of Hardangervidda.
At Rauland you can hike, fish, cycle and ride.
Or how about a high mountain cruise to Mogen?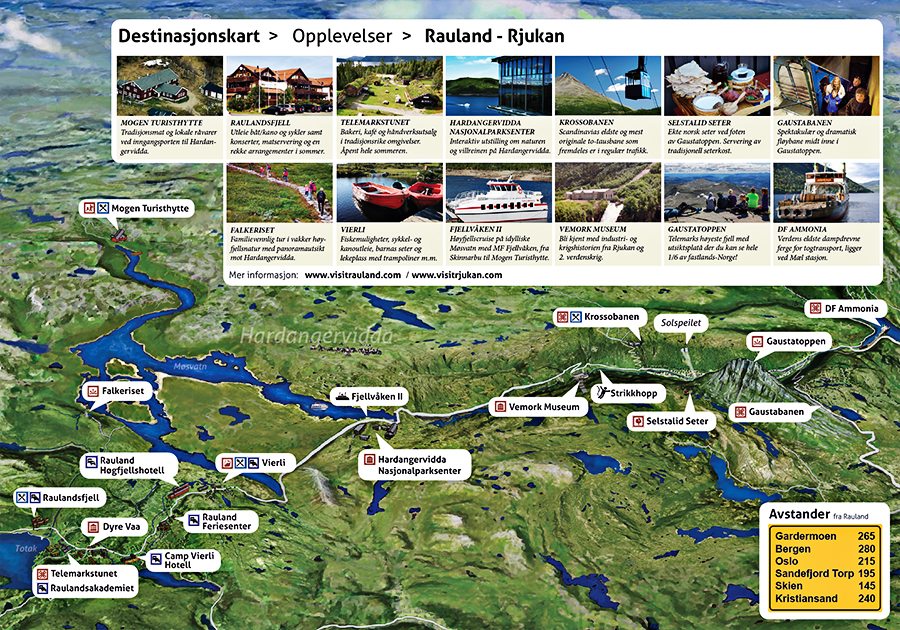 Summer map of Rauland
Family destination with something for everyone! Take a virtual tour of the landscape: