Rauland is located in Telemark, in the middle of southern Norway.
E 134 from Drammen to Haugesund over Haukelifjell, makes Rauland and Hardangervidda one of the most accessible mountain areas in Norway.
Rauland has a good road connection from Oslo, Sandefjord and Larvik in the east, Kristiansand and Langesund in the south and Stavanger, Haugesund and Bergen in the west.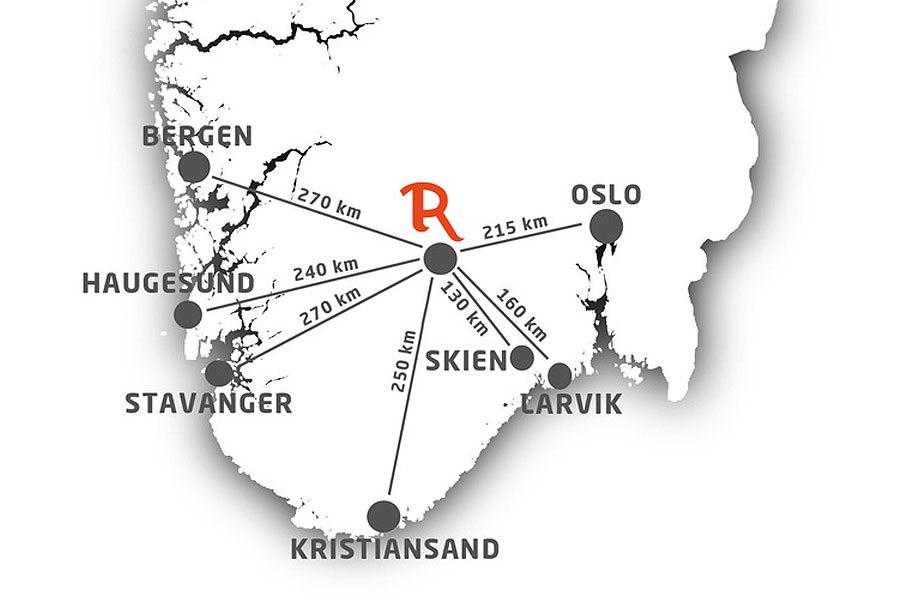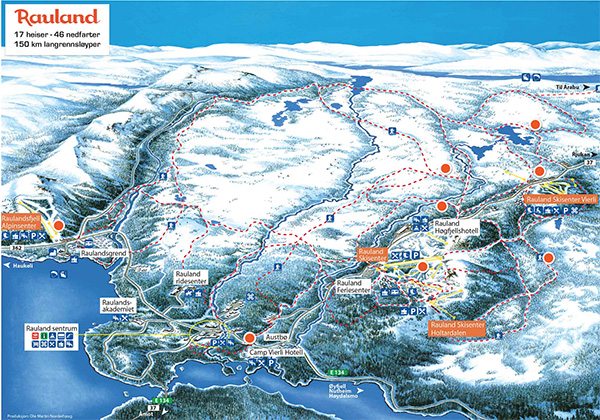 ---